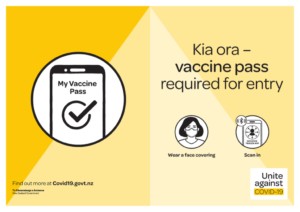 Hi Everyone!
Just a quick update on how it will be looking here at the clinic with the current Red light system in place 🛑🛑🛑
As we find ourselves living under the Red Traffic Light Setting, we have made a few changes to the way we are working. We will continue to provide our usual services, but ask for your help to ensure the safety of our staff and the community:
If you are coming to the clinic and you are fully vaccinated, please have your Vaccine Pass available to view. We would also ask that you wear a mask at all times within the clinic and observe the required 1 metre social distancing. If you have a mask exemption, please let us know
If you do not have a vaccine pass, we are still happy to see you with a few additional restrictions in place!
please discuss this at the time of booking the appointment or call upon arrival before entering the clinic. We can take appropriate measures to ensure everyone's safety whilst still meeting your Veterinary needs
If you have been unwell and showing symptoms of COVID-19 or you have been at a Location of Interest, please do not come to the clinic. If you need a consultation, we are happy to discuss your concerns on the telephone and have a friend or family member to attend with your pet.
If you have any concerns or would like to discuss your individual situation, please give us a call and we can work with you to ensure your animals receive the care they require
Thank you for understanding!